Description
startech cn v is the new CNC drilling machine with fixed work table and mobile workpiece.
Vertical drilling on the panel surface
Horizontal drilling on all four sides
grooving with integrated disc cutter along "X" axis
FLEXIBLE: IDEAL SOLUTION FOR TAILORED PRODUCTIONS
Automatic machine with simple and intuitive interface for a fast programming
PERFORMING: TOP PERFORMANCE
Tooling and machining operations reduced to the minimum, with 20 m/min axes speed.
COMPACT: VERY REDUCED MACHINE OVERALL DIMENSIONS
With its 5,5 m2 overall dimensions, it does not require wide spaces.
UNMISSABLE: AT EVERYBODY'S REACH
For every investment capability with unbeatable price/performance ratio
Advantages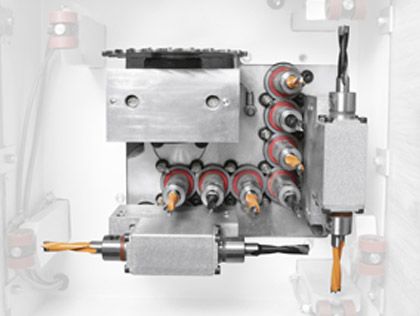 Effective: The operating head above the panel allows a very precise processing and an reference always certain.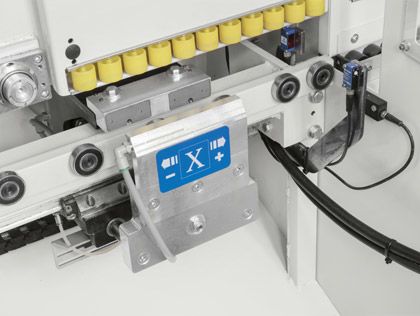 Precise: work piece stability and high working quality guaranteed by the mobile clamp with floating opening.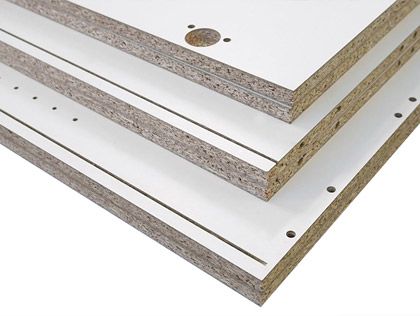 Versatile: Thanks to the 7 independent vertical spindles, the 4 horizontal spindles (1 +1 X and 1 + 1 Y) and the blade in X, elements of finished furniture can be produced without having to reposition the bits and with no operator's intervention for the work table set up and machine when varying dimensions and panels.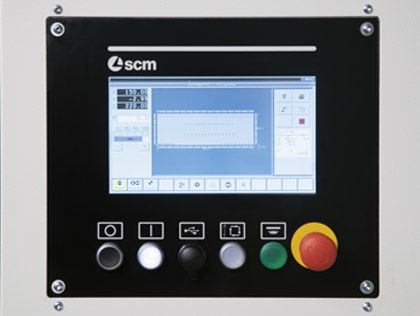 Ease of use with the 10" control with touch-screen function. Possibility to import drilling programs from SCM Maestro software.